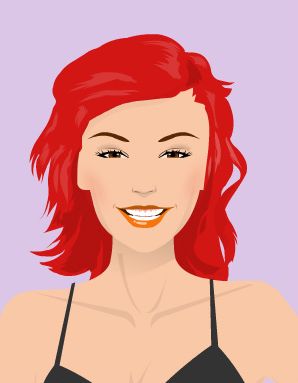 I have an eclectic personality. I love mystery, intrigue, adventure and exploring everything foreign to my own life. Iím fascinated by the concept of interconnectivity. In my own life, throughout my schooling, varied careers and travels, Iíve continued to meet people connected to former friends or places Iíve lived years prior and many miles away.
When I was a teenager, I left the safety net of my Chicago home, and went off for a year in Swiss boarding school followed by two years in a California boarding school. I learned about different cultures, customs, religions, and cuisines from all the people I met and the friends I made. I sat in study hall on many nights and played Ďwhat ifí imagining what could happen in my school under different scenarios.
I wrote the notes for The School with Chocolate Air as a freshman in college. Iíve carried that collection of spiral notebooks with me in many moves that crisscrossed the US and outside its borders. Throughout the years, I promised myself that I would write a fun book of fiction for young girls sprinkled with some of what is real from people, places, and things around the world. My debut novel, The School with Chocolate Air, is an adventure based on reality, straight up, with a twist.
"Two roads diverged in a wood, and I,/I took the one less traveled by,/And that has made all the difference." (18-20) The Road Not Taken, by Robert Frost